...right. That was a bit longer than expected. Yowza.
1. What kind of creature was Polyphemus?
"A man with many phemuses." -
drbear
"Oddly enough, 'poly' means many, but this guy has only one..." -
etumukutenyak
"One in a deeply committed and long term relationship with two other creatures" - JENNA_THORN
"I had a boyfriend who was a classics major and... anyway, is is a trouser snake?" -
mandydax
(Looks like he wanted to visit your Garden of Eden. -CV)
"A superintelligent shade of the colour blue." -
alfvaen
(+1, HHGTTG. -CV)
"Cephalopod" -
wiredwizard
"The fact that Binding of Issac has made me know the actual answer to this makes me want to find my 7th grade teacher just to prove her 'Videogames won't ever teach you anything' was full of crap.. IN YOU FACE OLD WOMAN! Also.. Screw Math!" -
tarpo
"A King -- because he had one eye, and if he'd ever moved to a place where none could see, he'd have been a shoo-in" -
germankitty
"A purple people eater" -
akiyasan
"But he only ate flying purple people" -
n5iln
"Cyclops, whose island home was the first-ever eye pad." -
i_calql8
Correct Answer: A cyclops2. Harry Hope's saloon is the setting for which Eugene O'Neill play?
"The updated version is The Vanilla Iceman Cometh ... The bartender speaks in cheap rhyme 'Keep my composure when it's time to get loose, magnetized by the bar when I sell my juice.'" -
therealchon
"Abandon Hope's, All Ye Who Leave Here." -
drbear
, JENNA_THORN
"Bang My Wife Slowly" -
mark_laura
"Long Day's Drinking Into Night, adapted for TV to 'Cheers'." -
tinamachina
"I dare someone to tell me that wasn't a plot for a porno." -
n5iln
"I was very disappointed, when I tried to read 'The Iceman Cometh' as a kid, at how few X-Men were actually in it" -
alfvaen
"The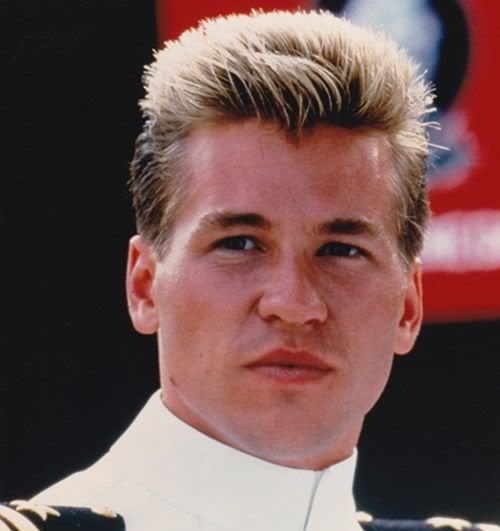 Cometh" -
ifeedformula
Correct Answer: "The Iceman Cometh"3. Fun with lyrics! Name the song and the band:
Night was black, was no use holding back
'Cause I just had to see, was someone watching me?
In the mist, dark figures move and twist
Was all this for real or just some kind of Hell?
"That's the English lyrics for 'Gangnam Style'" -
thepikey
"Bohemian Rhapsody?" -
wrestlingdog
"'I'm All Goth Now' by Rockwell" -
mark_laura
"The Ballad of Hellboy - LJDQ Choir" -
wiredwizard
"'Pink Fluffy Unicorns Dancing On Rainbows' by Songs To Wear Pants To" -
alfvaen
"Verse 2 of 'Wheels on the Bus' by any parent ever." -
therealchon
"When in you're hell, just keep going!" -
akiyasan
"'The Cops Are Here Again,' Lindsay Lohan" -
drbear
"Pfft.. Lyrics.. Its like Math.. Just music.." -
tarpo
"Well, at least it's not a 'titular' question." -
i_calql8
"
" -
germankitty
Correct Answer: Iron Maiden, "Number of the Beast"4. In the movie "Red Dawn", what was the mascot of Calumet High School?
"Original, or crappy remake with
Chinese
North Korean invaders?" -
cmzero
(There is no remake; there is only Zuul. -CV)
"A Vernicious Knid." -
wrestlingdog
"The Goddamn Batman" -
seferin
"The Wolverine, who was also a pretty darned hairy guy, only with adamantium claws that made a nice 'shing!' sound when they weren't going 'snick'." -
etumukutenyak
(I always thought they should make a squishy tearing sound. They were cutting through flesh, ya know… - LL)
"I suppose they're lucky it was a United Artists film. If it was Disney they would've been shouting 'Mighty Ducks!'" -
thepikey
"The Fighting Remakes." -
drbear
"Wonder why it was 'Red' dawn anyway? You'd think with all the explosions, the fire would make it more of an orangey color" -
umbralcorax
(Those pinko commie bastards want everything to be red. -CV)
"KHAAAAAAAAAN!" -
n5iln
Correct Answer: Wolverine
(Number of "WOLVERIIIIIIIINES!" shouts: oodles. -CV)
5. The statue of Helios, designed and built by Chares of Lindos, is commonly referred to by what name?
"Here is a crazy suggestion: refer to it as Helios. it's a fucking statue of Helios, what else are you going to call it? Aphrodite?" -
b_hulsmans
(Can't argue with that. -CV)
"Piotr Rasputin" - JENNA_THORN
"Sun Boy, who later on became a member of the Legion of Superheroes (way back before any of the effing reboots)." -
etumukutenyak
"I got yer Colossus right here - in my pants. And yes, it is indeed one of the Seven Wonders of the World." -
thepikey
(That's not what she said – LL)
"Some big naked dude made out of gold" -
ifeedformula
"Quit Looking Up His Toga Man" -
tweeti
"He-Who-Used-to-Straddle-the-Harbour-Ent
ry" -
germankitty
(The warning sign was 'Your ship's mast must be lower than 30 feet to safely pass. 1000 drachma penalty if you ring the bell, if you know what we mean.' -CV)
"Pigeon Perch #13458" -
tinamachina
"'I like to go swimmin' with bowlegged women, and swim between their legs.
But if they're all fierce, or otherwise scarce, a god will do in their place.'
-- Printed on the tablet that the Colossus of Rhodes held in his left arm" -
mark_laura
"There's a stealth pun here involving an X-Man having a relationship with a character from Iron Man here, but I'm not going to make it." -
umbralcorax
(Hint: Rhodey was the bitch. -CV)
"The Colonoscopy of Rhoades. (Damn you, autocorrect!)" -
mandydax
"Colossus, home of the original Rhodes Island" -
i_calql8
"The Colossus. Hands up, everyone who knows this from too many rounds of Civilization." -
cmzero
(...guilty. -AL&CV)
Correct Answer: The Colossus of Rhodes6. You're a superhero! What is your super power?
"ExTeRMiNaTiNG!" -
wiredwizard
"No capes!" -
etumukutenyak
"I am blessed with Common Sense" -
seferin
"Rampaging apathy. Call me ... whatever." -
therealchon
"Carbs help me lose weight." -
mark_laura
"Mythbusting without the need for safety equipment!" -
mandydax
"I can kill you with my brain while chewing gum at the same time" -
akiyasan
"
Pull my finger and we'll find out.
" -
zihuatanejo
"Super sinning" -
cmattg
(Because regular sinning just isn't good enough. -CV)
"Mind control. I am now attempting to influence your thoughts long-distance, so that you will find all of my answers funny, and give them +1's..." -
alfvaen
"I am SuperNurse! I can be at eight bedsides at once! I can take any pain away with just a touch! I can detect incontinence from miles away! (Ask me about C.Diff, or don't. Really, don't.) My stomach and bladder are made of steel!" -
tinamachina
"I have the ability to add numbers at incredible speeds. I am...The Sum Worshiper!" -
i_calql8
"Minion Wrangling. You will do this because I say so" - JENNA_THORN
"The power to make any liquid turn into coffee or alternately, Dr. Pepper. My husband declared a ban on all things caffienated in an attempt to control his migraines and let's just say it hasn't gone down well with me" -
ifeedformula
"super power is pointing out the obvious, but I don't use those powers for good, I use them for evil. Because I'm a villain." -
domestik_fucker
So, apparently this was the last quiz of 2012. Go figure! Sorry about the delay; real life and laziness and other factors kicked in and made December and January a bit failtastic on my end. Never fear; I resolve, over the course of this year, to make up for the lost weeks with mysterious Bonus Quizzes that might show up at any time. When? Who knows! Eet's a tweest!
Also, happy new year to everyone! Hope your holidays were nice and relaxing and pleasant and [insert other positive adjectives here].
Up next, more quizzing! Hopefully sooner than this one. Heh.
Also, as a bonus piece of trivia, this was our 400th quiz. Eight years of quizzing culminating in a six-week delay. Now that's classy!
And now for something completely different: A man with three buttocks.
Rock On!
AL&CV&LL